An assembly is when the school community, or part of it, meet together to share aspects of school life and the wider world. At HBN we provide our children with a range of assemblies, both educational and celebrating their successes.
Act of Worship Assemblies

Our assemblies, which include our Act of Worship, are an important feature of our school's life. They are one of the main ways by which we create our positive ethos. Assemblies may contain times of quiet reflection that enable pupils to develop the values and aspirations of the human spirit. Members of the local clergy visit the school regularly to lead assemblies. The children also may perform their own assembly to the rest of their Key Stage or the whole school, for example, Thank You Assemblies, Christmas Plays, Harvest Assemblies and Remembrance Day Assemblies.
GROW Award Assemblies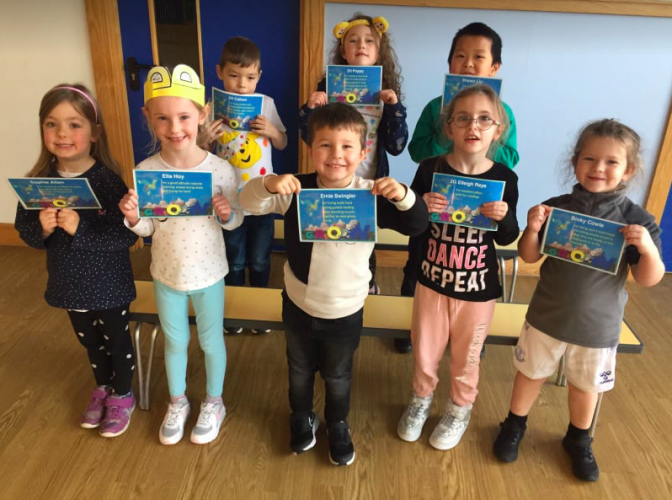 The pupils are actively included through the celebration of their achievements in school. GROW awards are awarded to one or two children per class each week. They are awarded for following our three school rules well (Be Ready, Be Safe, Be Respectful), developing well academically, socially or personally, and showing our GROW ethos in their work ethos (Grit, Resilience, Optimism, Work).
FAB Award Assemblies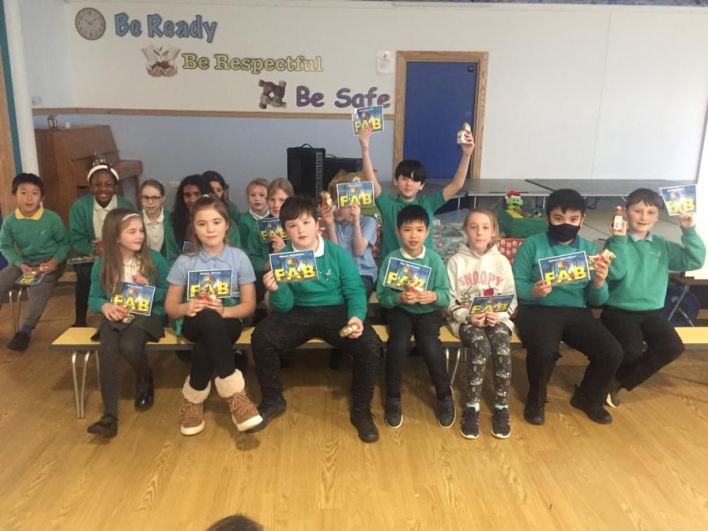 At the end of every half term, a boy and a girl from each class is chosen to be awarded the special FAB award. The pupils chosen will have shown Fantastic Attitude and Behaviour all half term and will have been a role model to our school ethos and behaviour rules. They receive a certificate and a Fab ice-lolly!
Jigsaward Assemblies

Every Monday, a member of the Senior Leadership Team will run a Jigsaw assembly which focuses on the half term's focus area of topic or key events related to PSHE e.g. Mental Health week. During this assembly, Jigsawards will also be handed out. Each week one child per class who has developed emotionally, socially or personally, or engaged well in their Jigsaw lesson is chosen to receive a Jigsaward certificate.