Welcome to SaferSchools!
As a school, we are very aware that now more than ever, children have access to many different social media platforms and ways of communicating with others online. It is most important to us, as we are sure it is for you, that keeping them safe online is key. To help with this, we have joined in with an Island wide initiative called SaferSchools.

Please click on, read and download the information poster below for more information on what the app is about, how to download it, and also some features of what you may find.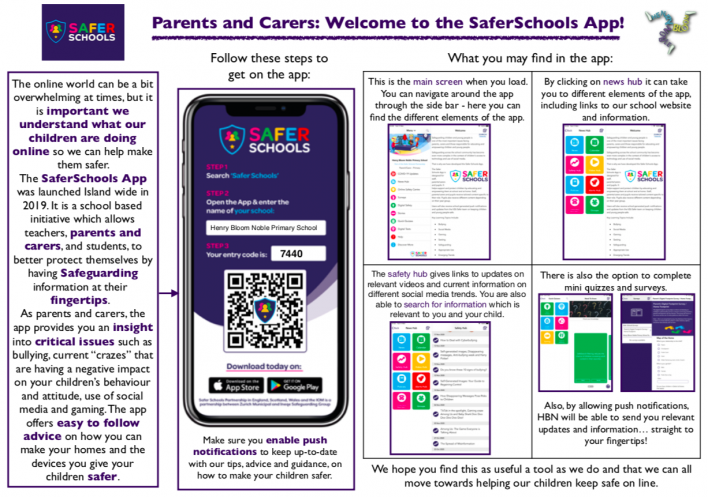 Your child will be taking home a hard copy of this too.
Below is an enlarged version of the login details should you need - click on the image to download.
There will also be copies of this placed around school, should at drop off and pick up, you wish to scan the QR code or use the entry code.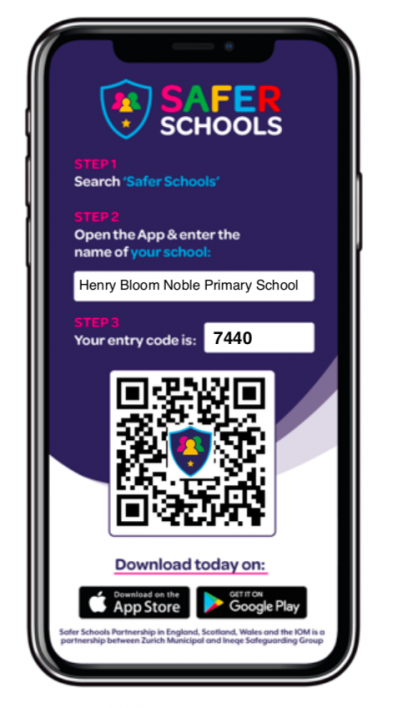 As with anything, the more you use and access the application, the more familiar you will become with it.
If you are in need of any support or have any questions, we will be holding a drop in session on Friday 4th December - this will be in HBN Assembly Hall, 2:30-3:45.
As said, keeping your child safe is important to us so we hope that you find this app beneficial!